I couldn't see a thread for this album so I've started one...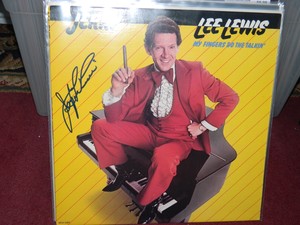 ALBUM COVER RATING:
4/5
I'm going through Jerry's albums on here and giving marks out of five for the

album covers

(regardless of the actual content)...
Great photo, though it loses a point for the yellow background. Incidentally this photo was already familiar to many fans prior to the album's release as it was featured in Fire-Ball Mail (I believe the photo was taken for a Playboy article though I may have got that wrong). So it perhaps didn't have the impact it might've had otherwise.